COVID-19
Dee Myers Massage Therapy, LLC Session Protocol in the Time of COVID-19
Processes will be different at the studio for a while. Hopefully, in time, we can return to a more relaxed interaction. It is my intention that the massage treatment itself will continue be a relaxing time to forget your troubles, release muscle tension and renew your commitment to wellness.
With some patience, the process for pre-screening you for massage, getting into the building and onto the table as well as payment and send off will become routine and normal.
The cleaning and sanitization that will occur behind the scenes will most definitely be the new normal forever, as it should be.
I want to outline the changes you can expect from me and your massage experience. If you have any questions or concerns about the procedures or protocols, please contact me.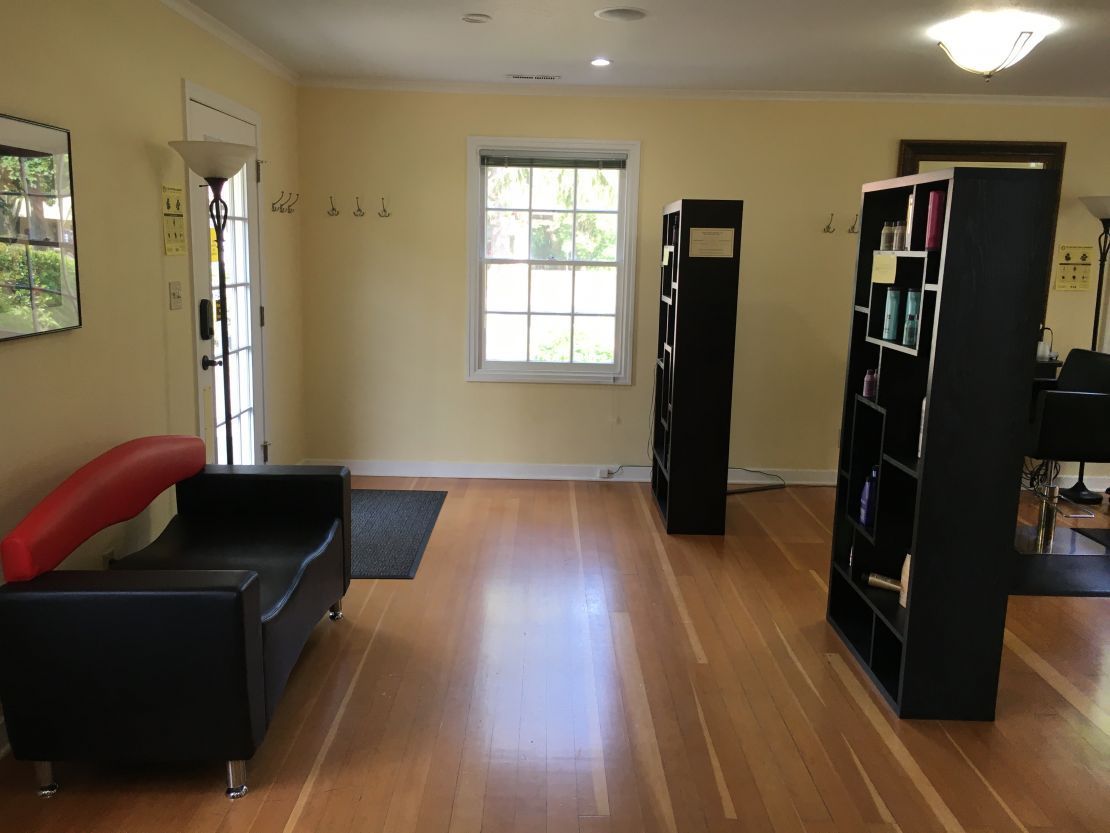 I will require you to wear a face mask during your massage. Jason'Salon is also requiring masks to enter the building. I know this can be challenging for some, but for me, it is non-negotiable. FOR THE TIME BEING, IF YOU CANNOT WEAR A MASK, THEN I CANNOT SEE YOU FOR MASSAGE. I also will be wearing a face mask, the entire day, before, after and between clients.
You will receive a request to update your online intake form. The form will include new questions regarding your COVID-19 status. It will also include a notice about the transmission of COVID-19 and the health risks related to receiving massage. It will require an electronic signature indicating that you have read my policies and COVID-19 notice. Please complete the intake form before your appointment.
I will contact you prior to your massage to ask if you've had these symptoms in the last 14 days:
Have you had a new or worsening cough?

Have you had a fever?

Have you had shortness of breath?

Have you been in close contact with anyone with these symptoms or anyone who has been diagnosed with COVID-19 in the last 14 days?

Have you been asked to self-isolate or quarantine by a doctor or local public health official in the last 14 days?





If the answer is "yes" to any of these questions, we will need to reschedule your appointment. There will be no penalty for late cancellation due to illness. It is most important to me that we err on the side of caution.
If you would like to pre-pay for your massage and you did not do it during the booking process, I can take your credit card information over the phone at the same time as the pre-screening. If you aren't comfortable with giving your information over the internet or phone, we will be able to do the transaction after treatment.
When you arrive for your massage, please text or call me at 541-243-3928 from outside Jason'Salon. I will meet you at the door and check your temperature with a contactless infrared forehead thermometer. If your temperature is over 100.3°, I will need to reschedule your appointment for at least 72 hours after your fever has resolved without medication.
I will ask you to wash your hands in the restroom of the salon before entering the treatment room, we will meet in the room when you are finished.
We will discuss your goals for the massage, and any areas of concern. I will keep this as brief as possible, the more talking there is, the greater the transmission of droplets, and the harder it is to keep a mask where it needs to be.
If you've had an injury or new diagnosis I should be aware of, please feel free to discuss it with me during our pre-screening call. It's safer to talk on the phone.
I will leave the room (to wash my hands, forearms and elbows), and let you settle in on the table. From here, the massage will likely be very much the same as it always has been. The exceptions will be that I will do very little talking, just checking in on pressure and comfort, and I won't be doing any work on faces for the time-being.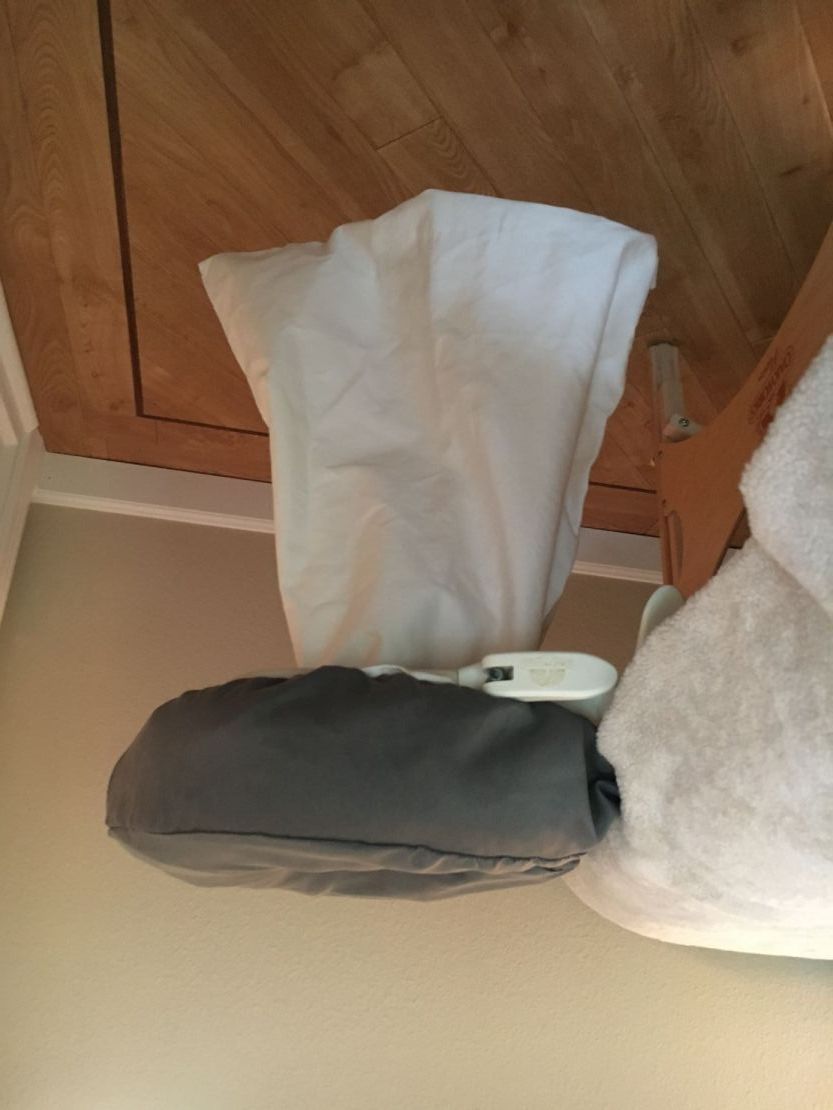 You will be expected to wear a face mask during the massage. I understand that it can be very uncomfortable to wear a mask while face down. I have an option in that circumstance, and hopefully it will work for you. Please see the photo of the pillowcase option on this page. A pillowcase is inserted inside the face cradle creating a pocket of air that can feel more comfortable than a mask while you are face down.
Important note: all linens on the table are fresh and clean. We have onsite laundry at Jason'Salon so the linens don't leave the building. They are laundered after each use with hot water and soap and folded and immediately stored in an enclosed cabinet. This includes face cradle covers, sheets, pillowcases, towels and blankets. I cannot stress enough that if you are receiving massage services elsewhere, please ask if blankets are laundered after every client, as they are frequently neglected.
I will change my scrub top and mask between clients to further protect you.
I will dispense massage medium (crème, oil, lotion) into individual disposable cups for your massage, so that there is no touching of bottles or pump jars during the session.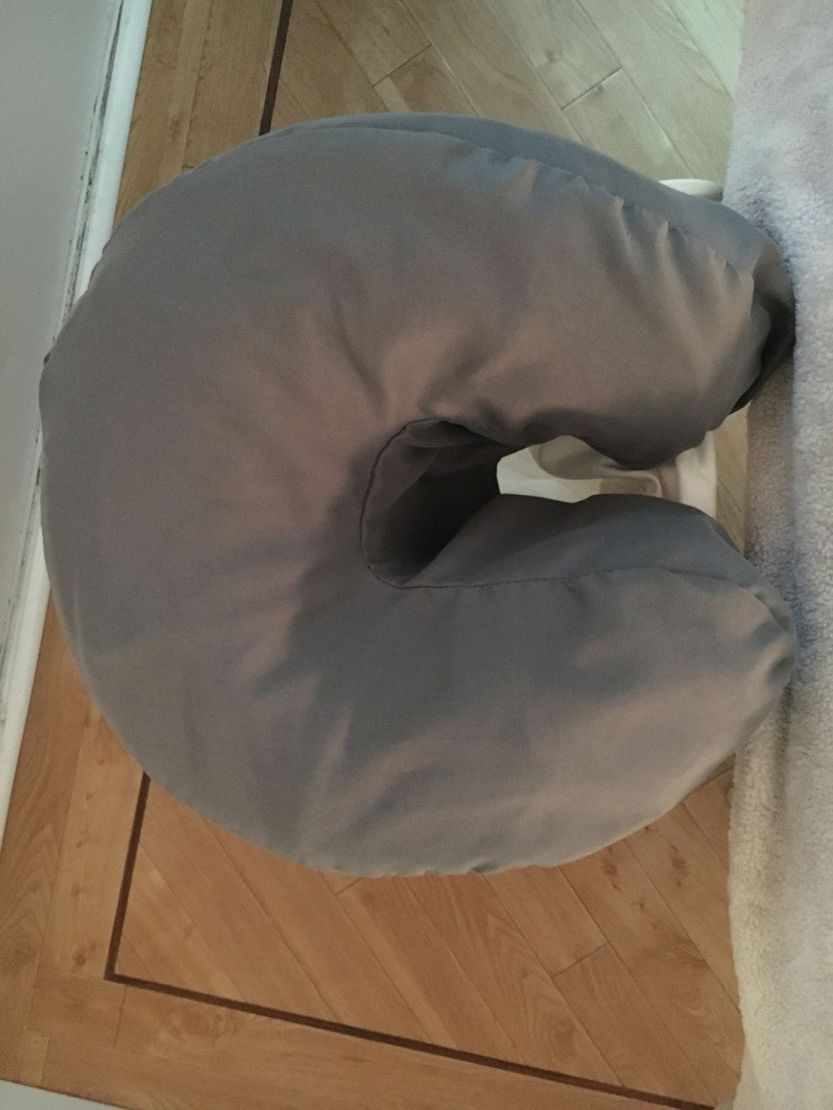 When the massage is over, I will exit the room and allow you time to get dressed. When you are ready, open the treatment room door and I will come in and say good-bye and

collect payment if necessary. I can also
reschedule you at this time. Please wear your mask the entire time.
I will have tissues and hand sanitizer available for your use. I will also have a touchless trash receptacle in the treatment room.
If you would like me to use nitrile protective gloves during the massage, I am happy to do so. If so, I will be unable to use my forearms to give more firm pressure during the massage.
I am unable to offer you mints or water at this time; please bring your own water if you'd like to have that available post-massage.
The strictest guidelines for massage therapists recommend that all non-essential items be removed from the treatment room, so you will notice that the room is a bit more spare than usual. This is to reduce the amount of items that need to be disinfected between clients.
---
Dee Myers Massage Therapy Cleaning and Disinfecting Protocol in the Time of COVID-19
All contact surfaces will be disinfected with an EPA-registered disinfectant (Barbicide - Quaternary ammonium EPA Registration No. 954-11), following the label directions, including letting the disinfectant remain on surfaces for at least 10 minutes.
TREATMENT ROOM CONTACT SURFACES INCLUDE:
Massage table top and legs

Massage face cradle cushion and mechanism

Bolsters

Client chair

Massage therapist's rolling stool, including adjusting lever

Door handles and frame

Light switches

Fan switch

Table warmer controls

Window ledges and handles

Clothes hooks and surrounding area

Floor
As always, each client can expect freshly laundered linens. This includes: sheets, face cradle covers, blankets, towels, and pillowcases. All linens will be laundered on-site in soap and hot water after each client, folded and stored immediately in an enclosed cabinet.
I will change my scrub top between each client, and taking care to change into fresh clothes before processing/folding clean linens to avoid cross contamination.
I will wear a mask the entire time I am working, including before, after, between clients and while cleaning and folding linens.
I will wash my hands, forearms and elbows thoroughly, before and after treatment, before handling clean laundry and use hand sanitizer liberally as necessary during the treatment.
As I enter and exit the treatment room, I will use a paper towel to open and close doors and draw the curtain closed.
Massage medium (crème, oil or lotion) will be individually dispensed into a disposable cup for each massage.
I will open windows and run a fan between clients for ventilation.
I am running a new HEPA air purifier during sessions, as well as before and after sessions.
There will be one hour between clients for disinfection protocols and ventilation of the room.
I will only be seeing two clients per day.
At this time, I will not be offering hot towels, hot stones or cupping.
Jason'Salon has separate but equally thorough cleaning protocols for the building. We are disinfecting the reception and waiting areas between clients with the same EPA-registered products as my room. The bathroom is cleaned thoroughly top-to-bottom every day and contact surfaces are being disinfected multiple times per day.
At this time (September 2020), there is only one hair stylist (Jason) working in the salon space. This will help ensure we are all able to be appropriately distanced when entering and exiting the building.